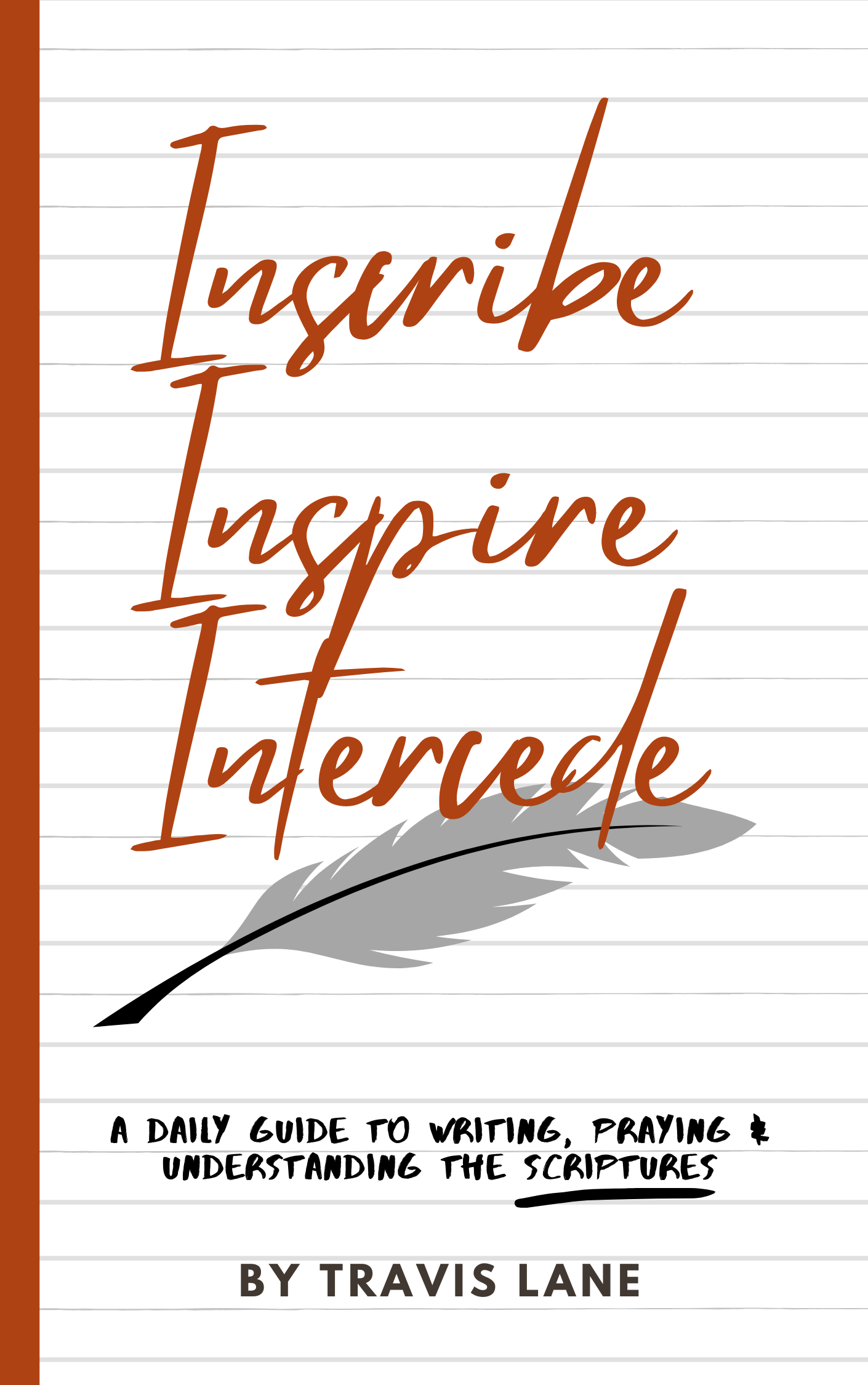 Designed as a 90-Day Devotional, Inscribe, Inspire, Intercede will encourage you to be in God's Word daily.
"The Scriptures convict us, convince us, comfort us, compel us and change us. The greatest way I've found for a Christian to get a good grasp of the Scriptures is to inscribe them. My wife and I have been writing the Scriptures for nearly 10 years now. We've handwritten many books from scripture. My wife has even hand-written the entire book of Psalms. It has revolutionized our walk with Christ and our prayer lives.

If you will follow this simple plan we've laid out here, you, too- will be on your way to a more fulfilled Christian Life." -Pastor Lane
Inscribe, Inspire, Intercede Book - $15.00
Local pickup - no charge
Shipping (US) - $3.50
To order please select your delivery method below.